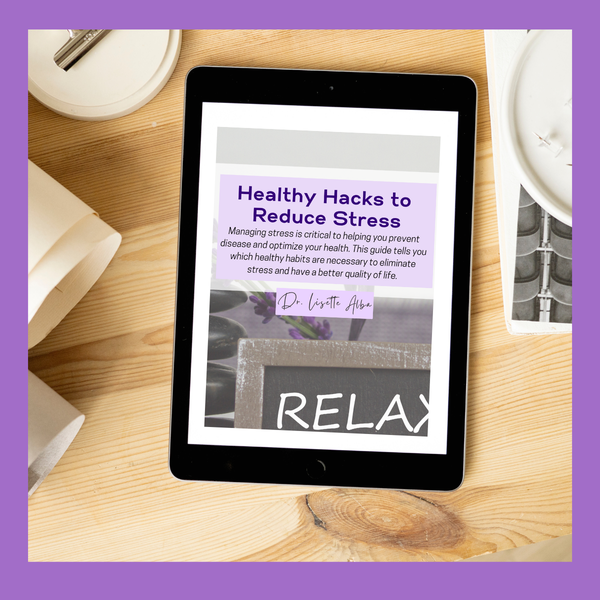 FREE Guide:
Healthy Hacks to Reduce Stress
Learning to manage your stress can have a great impact on your overall health. These healthy hacks are life-changing habits that will help you eliminate stress and have a better quality of life.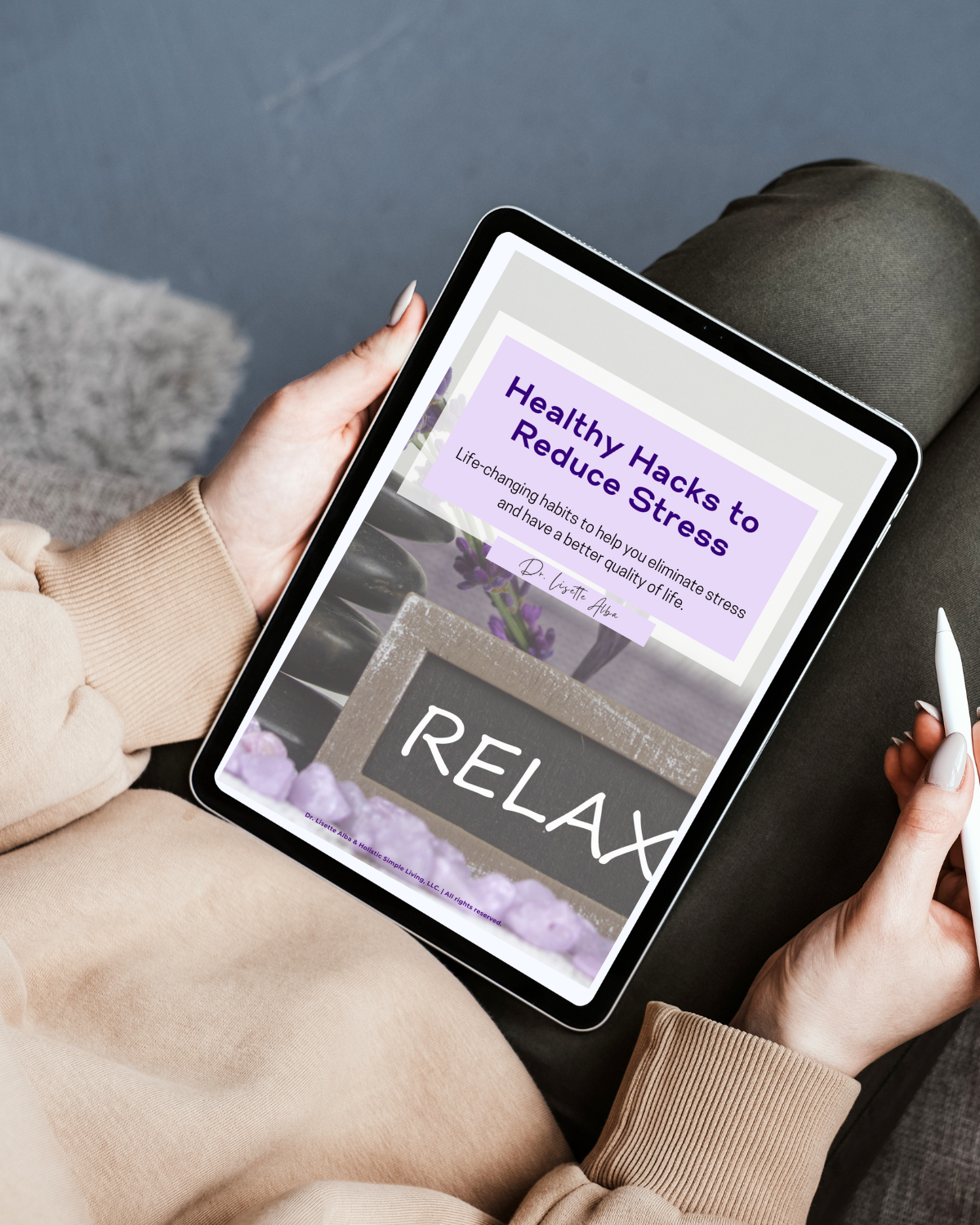 MANAGE YOUR STRESS & IMPROVE YOUR HEALTH
In this quick guide you'll learn:
HOW to identify the difference between CHRONIC and ACUTE stress
HOW chronic stress can impact your health
WHAT healthy habits are essential to manage your stress
Use the tools in this guide to start managing your stress naturally and improving your health!